Earn Passive Income from Your Own Backyard!
Posted by Jordan Bennett on Friday, January 8, 2021 at 8:43 AM
By Jordan Bennett / January 8, 2021
Comment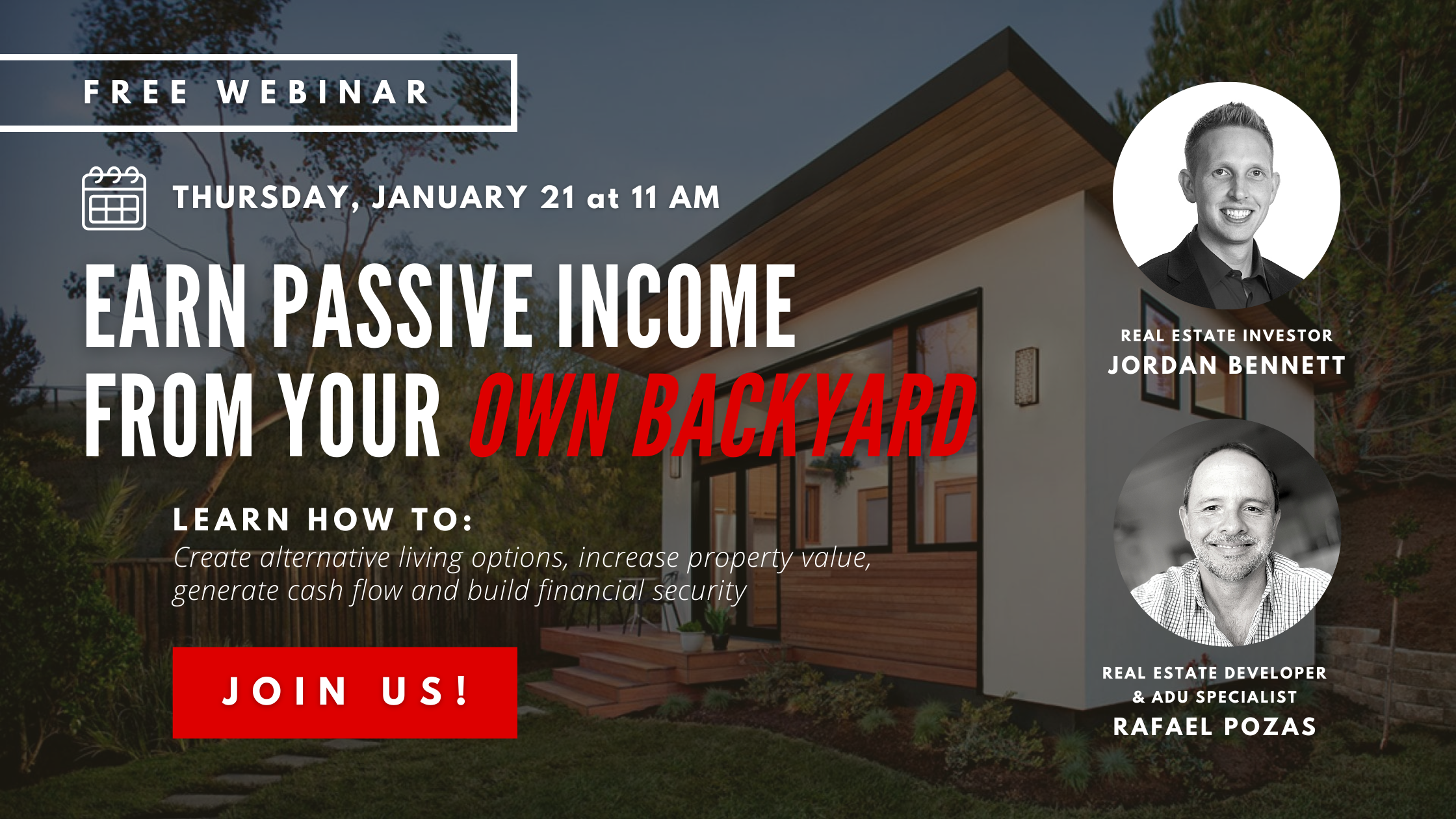 While affordable housing is becoming harder to come by in southern California, many homeowners are looking to their own backyards for a solution. Whether you have a multigenerational household, or are looking to make some extra monthly income, building an ADU might be your best home project yet.
On January 21, I will be talking to local real estate developer and ADU specialist Rafael Pozas. Join the conversation where will be sharing the heaps of value ADU's can add to your property and the various ways you can take advantage of them.
Register here to claim your spot!
Contact me for more information on using an ADU as an income tool.