Selling Your Home in During the Off Season? Here's how...
Posted by Jordan Bennett on Tuesday, December 15, 2020 at 2:25 PM
By Jordan Bennett / December 15, 2020
Comment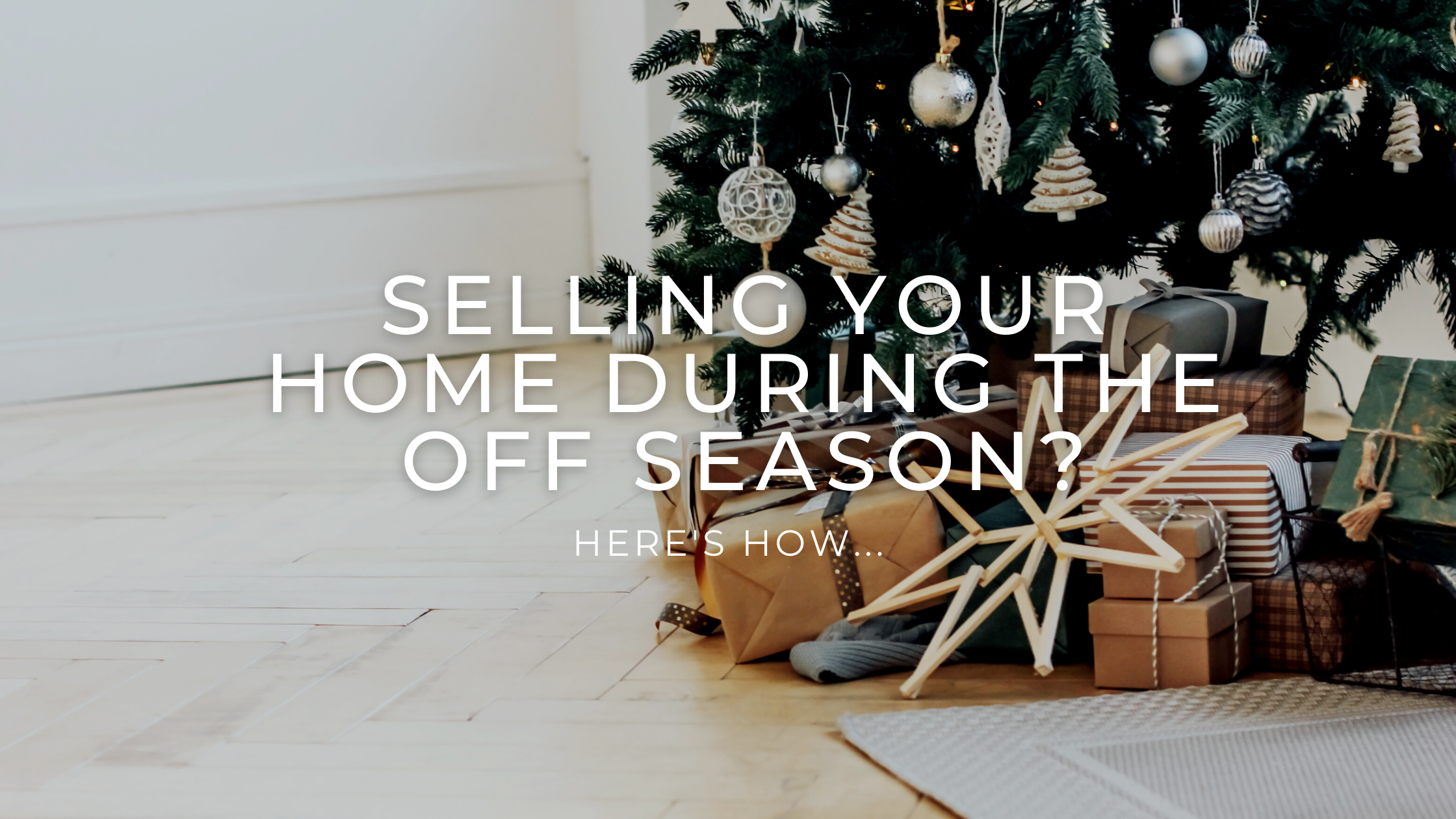 Winter is typically the least busy time of year in real estate across the country. Between the seasonal bustle, holiday spending, school breaks, and traveling, planning a move can be a bit much, especially if you live in those white Christmas climates. We hesitate to call the months of December through March "winter" here in southern California - it rarely dips below freezing! - but we have some great tips if you do happen to be selling your home during the off season.
Here we're bringing in five useful tips that will help you sell your home in no time!
5 Tips to Sell your Home in the Off Season
1. Bring your A-game online
Dave Ramsey once said- "The internet has no seasons". The same is true for putting your best foot forward in making your house stand out online. Especially today when buyers do most of their house hunting virtually, high-quality photographs, virtual walk-through tours, and videos will let you go a long way to that goal. With less demand during these months, it is crucial that your home has an exceptional online presence to attract the most buyer appeal.
2. Take advantage of the California weather
Unlike many areas in the U.S., California weather stays relatively warm even during the coldest time of the year, which makes it a good spot for many people to invest in their next home. The mild climate has little impact on the California real estate market, a bustling place filled with investors and interested buyers. Still, many sellers wait until the spring to put their sign in the ground and miss an opportunity to be prominent in a low-inventory environment.
3. Avoid Looky-Loos
Not everyone that looks at homes is serious about buying one. Some people are contemplating moving and may just want to see what's on the market. Since more homes tend to go on the market in spring and fall, this is also when window shoppers are likely to be out looking. Not in the winter. People willing to look at homes during the holiday bustle are typically serious buyers who intend to make a purchase. Listing your home in the winter definitely sets you up for serious buyer activity.
4. Flexibility is key
As the Holiday season begins - from planning for celebrations and buying gifts to spending quality time with family- free time could be a hard thing to come by for hopeful buyers. The importance of flexibility in your showing schedule is crucial to have the best chance at letting the most amount of buyers see your home. Putting a little bit of creativity in your showing options can be advantageous too, like doing a virtual tour of the house through facetime or zoom.
5. Keep your house "Show Ready"
Keeping your house tidy and free of clutter might be difficult during the holidays - but it is important in keeping your home presentable. Minimize the clutter around your house by putting up less decor, keep your wrapping paper stored and stay on top of the packages that Santa drops off on your front step. Make sure your house looks tidy, cozy, and warm. Put enough light around your home- both interior and exterior - and keep your property lit beginning around dusk.
If you are ready to list your home now or curious what your home is worth, please contact me by filling out the form below. Happy holidays!