What is a Probate Realtor?
Posted by Jordan Bennett on Thursday, June 24, 2021 at 10:43 AM
By Jordan Bennett / June 24, 2021
Comment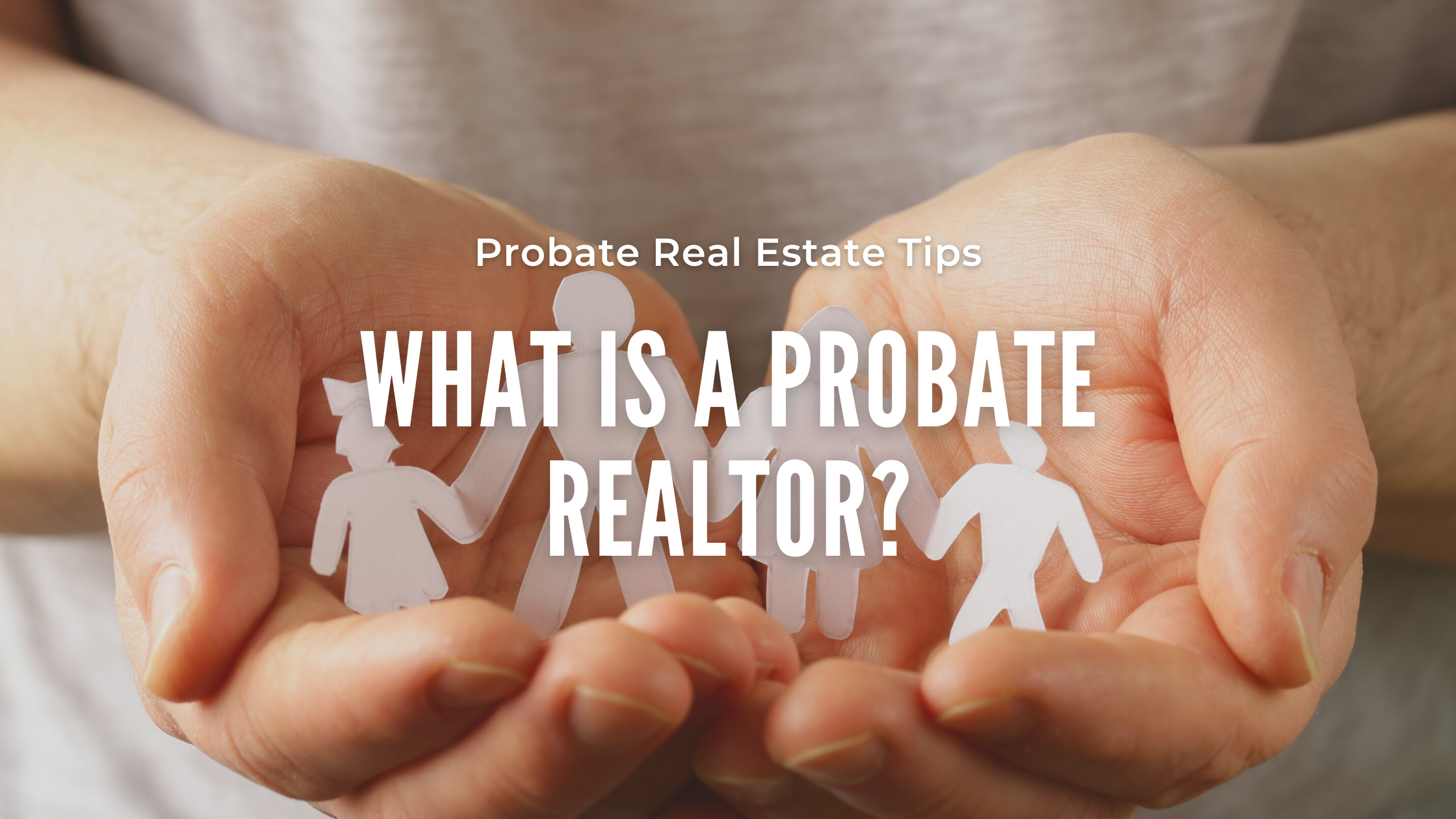 When a person passes away, their financial and physical assets are usually left to their family members to handle. But sometimes, when an estate was not placed under a living trust by the deceased owner, the properties are dealt with according to the codes and laws of their state. This process is called probate.
If an estate is dealt with through probate, that means the court is responsible for conducting the legal estate plan. This court-supervised legal procedure ensures that proper representatives are appointed to handle the financial and physical assets of the decedent. That usually means the probate process needs an attorney who sees the legal aspects, such as filing the initial documents and closing the petitions, and a real estate agent to assist with the property sale.
A probate real estate agent enters the picture when the decedent's estate includes property that needs to be sold. You need a probate realtor along with an attorney because even the simplest probate sale can have nuances that need to be done according to the state's probate laws.
Do you
really
need a probate realtor?
It is not obligatory to have a probate-specific realtor; however, you could lose significant time and money by hiring someone who has little probate experience. Because the entire process of probate is supervised by the court, even a regular realtor could mismanage all of the probate-exclusive codes, laws, details, timelines, and probate sale issues. In addition, they may not know the correct probate procedure or use the specific probate forms. If either of these is not done properly, the probate judge will not close out the probate in the final hearing, causing your family even more stress in the long run.
On top of that, probate laws and codes are always changing, and it is impossible for just anyone to keep an up-to-date knowledge and understanding of those changes. A probate-certified realtor can be your alliance and support system in selling your probate real estate the right way, conducting all the complicated legal work alongside your probate attorney.
The selling process of any probate real estate is more complicated than the regular selling process. So, hiring a specialized probate realtor can make this whole legal process a smooth experience for you.
What does a probate realtor do?
The time following the death of a loved one is stressful. If you are the executor of their estate, you'll have a long list of to-do's between notifying friends and family, arranging a final disposition, and planning a celebration of life, much less navigating through the grieving process. A probate realtor can help a family by selling their estate quickly and easily. Probate realtors often deal with the court system directly and keep in touch with the probate attorney. This way, you can have a break and remain stress-free during the proceedings. They are ready to answer any questions that you might have and explain each step necessary for completing the transactions.
A probate realtor will invest their time and energy to fix issues with the home, including getting inspections, bids, repairs, coordinating with escrow, and so on.
What to Look for in a Probate Realtor
When considering your options in hiring a probate realtor, make sure they tick all of these boxes:
A probate-specific marketing plan
Contract documentation and disclosure forms for real property transactions
Relationships with probate attorneys and/or law firms
References of probate clients they have worked with
There are many other details to consider, but suffice it to say that when it comes to probate, trust and inherited property sales, not all REALTORS® are created equal. Fortunately, this process can be made easier by partnering with an organized and efficient professional that can liquidate the estate's assets in the most profitable and dignified manner. Jordan Bennett & Associates can help you navigate the liquidation process with the least complications for you and your family.
Give yourself some grace during this difficult time, and let our expert probate realtor Jordan Bennett handle all the details for you. Contact us below for a free consultation.